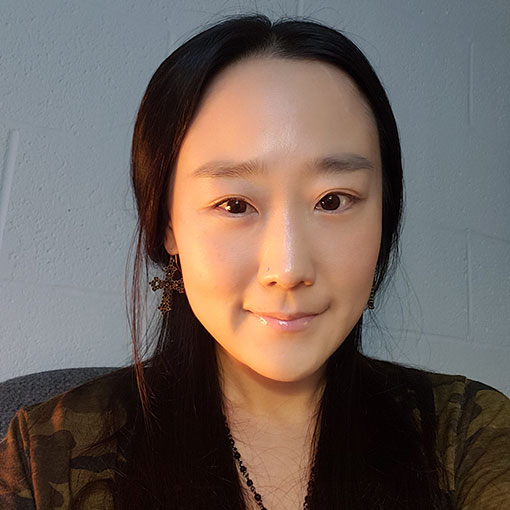 Bo Young Kang is Director of Choral Activities at Bluffton University where she conducts Camerata Singers, University Chorale, and Choral Society, and teaches other general courses. 
Ms. Kang has served as director of various choral ensembles, including Vox Beata, Collegium Musicum and UT Summer Choral Society at the University of Texas; Global Singers, The Twelve, and Korean Church Music Choir in State College, PA; and at numerous churches in Pennsylvania, Texas, and South Korea. She was selected to be a conducting fellow for distinguished music programs, including the Norfolk Yale Chamber Music Festival and the Choral-Orchestral Conducting Masterclass of Chorus America. Additionally, she has participated in conducting masterclasses with Simon Carrington, Vance George, Jerry Blackstone, Jo-Michael Scheibe, Julie Skadsem, David Hayes, Jacques Lacombe, Miriam Burns, Mark Shapiro, and Susan Medley. Her primary conducting teachers include James Morrow, Lynn Drafall and Christopher Kiver.
She is a graduate of the University of Texas at Austin, studying with Dr. James Morrow, where she received the Doctor of Musical Arts degree in Choral Conducting. She was Co-Director of University Chorus at UT Austin. As a teaching assistant in the Butler School of Music, she was Assistant Director of Chamber Singers and Concert Chorale, as well as Assistant with the Bach Cantata Project. In addition, she served as Teaching Assistant for Graduate Choral Literature and Undergraduate Choral Conducting.
Bo Young Kang received the Bachelor of Music degree in Vocal Performance from Sook Myung University in South Korea and the Master of Music degree in Choral Conducting from Pennsylvania State University, where she was Assistant Conductor of Concert Choir, Oriana Singers, and University Choir under the direction of Dr. Lynn Drafall and Dr. Anthony Leach.